Jim Corbett had called the Tiger ' a big hearted gentleman '. Its cosmic energy, its grace and power, its indomitable courage, and its compassion has inspired the world. It manifests in itself the spirit of creation. It is the protector of the forest, the kind deity of nature. It determines the balance that determines us. And it decides when the clouds shall bear rain.

The Book of I Ching said a thousand years ago: 'Without the breath of the Tiger there would be no wind; there would be clouds but there would be no rain'
Whenever I see a tiger in the wild and watch it walking in a meditative repose, I can feel it's divinity. The world around him rejoices in its presence and nature resounds with music. Every shadow, every bend in the dark forest holds its mystery and its presence. The presence of the Tiger signifies true wilderness, a wilderness we are losing fast. Our world is evolving away from nature and the earth is being consumed and diminished.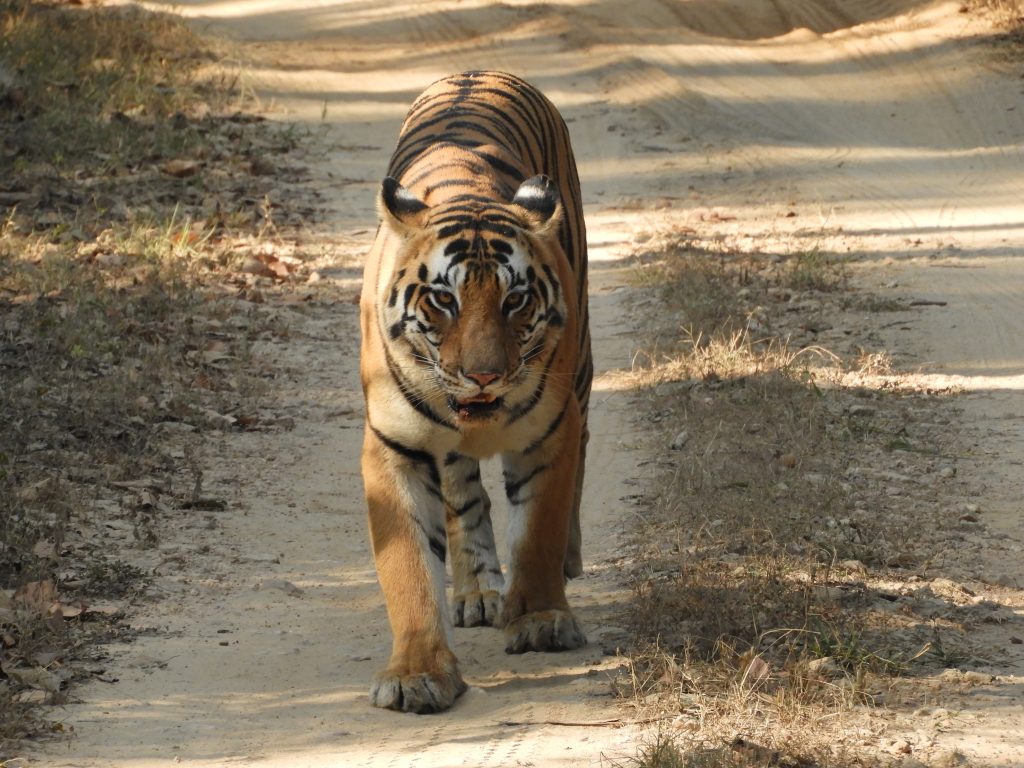 Forces of evil have their eyes on the Tiger. We have to save it from the perversities of consumption. Like voracious hyenas, the world is gnawing at its edges and destroying the earth. Nature warriors are fighting in the front lines. They have staked their lives in protecting the majesty of the Tiger and the wilderness they dwell. On the Global Tiger Day, we salute them for their courage and convey our gratitude and thanks to them and to their families.

We also bow our head to the beneficent spirit of the forest, the Tiger in the wild. May it give light and wisdom to us lesser beings.
Keshav Varma